We love SF and have a bunch of interesting projects coming up. Star wars, Battlestar Galactica, Star trek etc.
At the moment we're have a few pieces in the works, involving Green Strawberry update sets and lighting. Stay tuned...

We've build the Bandai Y-wing fighter and we're now trying to put it into a maintenance diorama. We're using a base plate, PE sets and resin accessories from the

Czech company Green Strawberry. They have awsome stuff. Some of it is available in our webshop.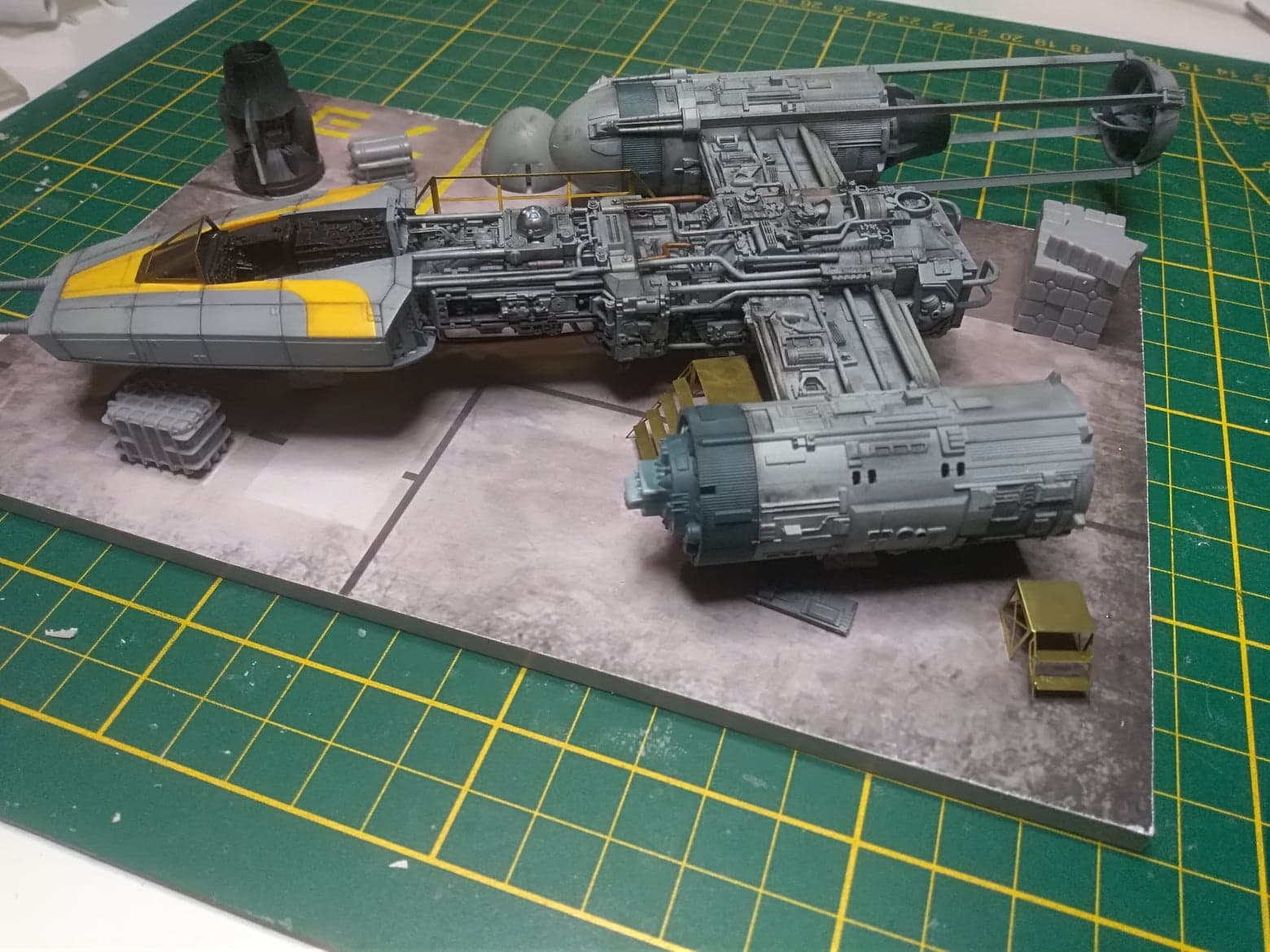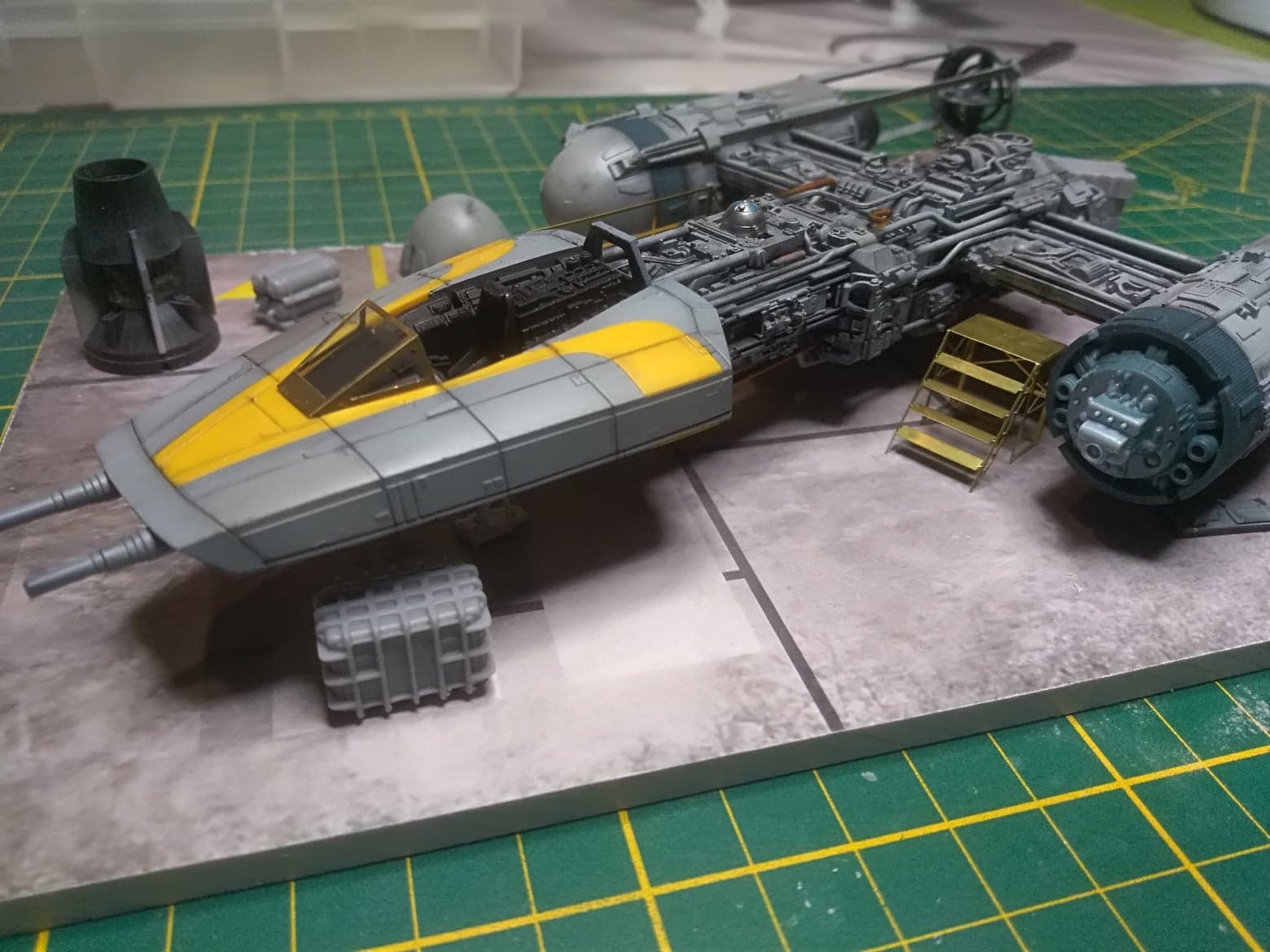 Here a 1/144 Millenium Falcon in painting progress. This is the version from 'The empire strikes back' , made by Finemolds. The basic layers were done
by airbrush, detail painting is mostly done with pastels.